A brand style guide is an essential document to ensure the uniform appearance of a company. Let's clarify what a brand style guide is, what it should contain and what format is best suited for your style guide.
But we start with the basics.
What is a brand style guide?
A brand style guide contains rules about how a company is presented to the outside world. It helps maintain a consistent image across all touchpoints a customer may have with the company.
The goal of a brand style guide is to make all communication seem like they come from the same source, even if several authors are involved. This consistency is key to build brand recognition and customer trust.
The more detailed a style guide is, the more likely it is that every communication will look and sound coherent. But, it also increases the risk of becoming repetitive and boring. The world is evolving at breakneck speed. Companies have to constantly reinvent themselves to stay relevant.
What should a brand style guide contain?
The scope of a style guide can vary. Some contain information about the company's target audience, mission, values and brand personality. Others also include guidance on tone of voice. Every brand style guide should at least include rules aorund all visual elements, such as:
Logo

Typography

Colour

Photography

Layout

Other visual elements
Let's take a closer look at the individual items.
Your brand style guide can answer questions, such as:
What does the logo look like?

In which context is it used?

How is the logo placed relative to other elements?

Which backgrounds are acceptable? Which are not?

Are there variations of the logo? Are there secondary marks? Symbols?
Consider aspects like:
Which typefaces do we use?

Which typeface do we use for headlines? Which for body text?

Do we use a different typeface on our website?

Are typefaces linked to specific functions?

Do we have rules around text sizes and proportions?
To develop guidelines around your brand colours, ask those questions:
Which are our primary colours? Which secondary colours?

Do we have rules around colour combinations? 

In what proportion do we use our colours?

Are some colours associated with specific functions?
We can express colours in different colour profiles. Make sure you include all of them to avoid inconsistency across applications.
CMYK (print)

HEX (web)

RGB values (web & digital)

Pantone (print, wall colour, etc.)
To ensure the consistent use of imagery, you should also include some rules around photography.
Does your imagery have a distinct look and feel?

What motifs appear in the images?

Which perspectives do we use?

Do we apply photo filters, such as black & white, duplex …?
It is also a good idea to come up with a few specifications around layouts. Answer questions like:
Do we use grids?
Where do we place certain elements on the page?

How much white space do we leave?
What other components do you use in your visual identity? What are the rules for these?
Patterns

Icons

Illustrations

etc.
What formats can a brand style guide have?
There are different format options you can choose for your brand style guide. I will run you through these four:
Printed brand style guide

PDF brand style guide

Brand style guide website

Brand toolbox
Printed brand style guide
Before computers, printed style guides were the norm. Even today, some still print their style guides. But this limits the flexibility of the brand. Once printed, the document is difficult to change. It is also challenging to access or search through it from anywhere in the world. We live in a time of rapid change. Branding needs to evolve to stay relevant. Not to mention the trees …
A beautiful example of a printed brand style guide is the Erscheinungsbild Deutsche Bank from 1972.[1]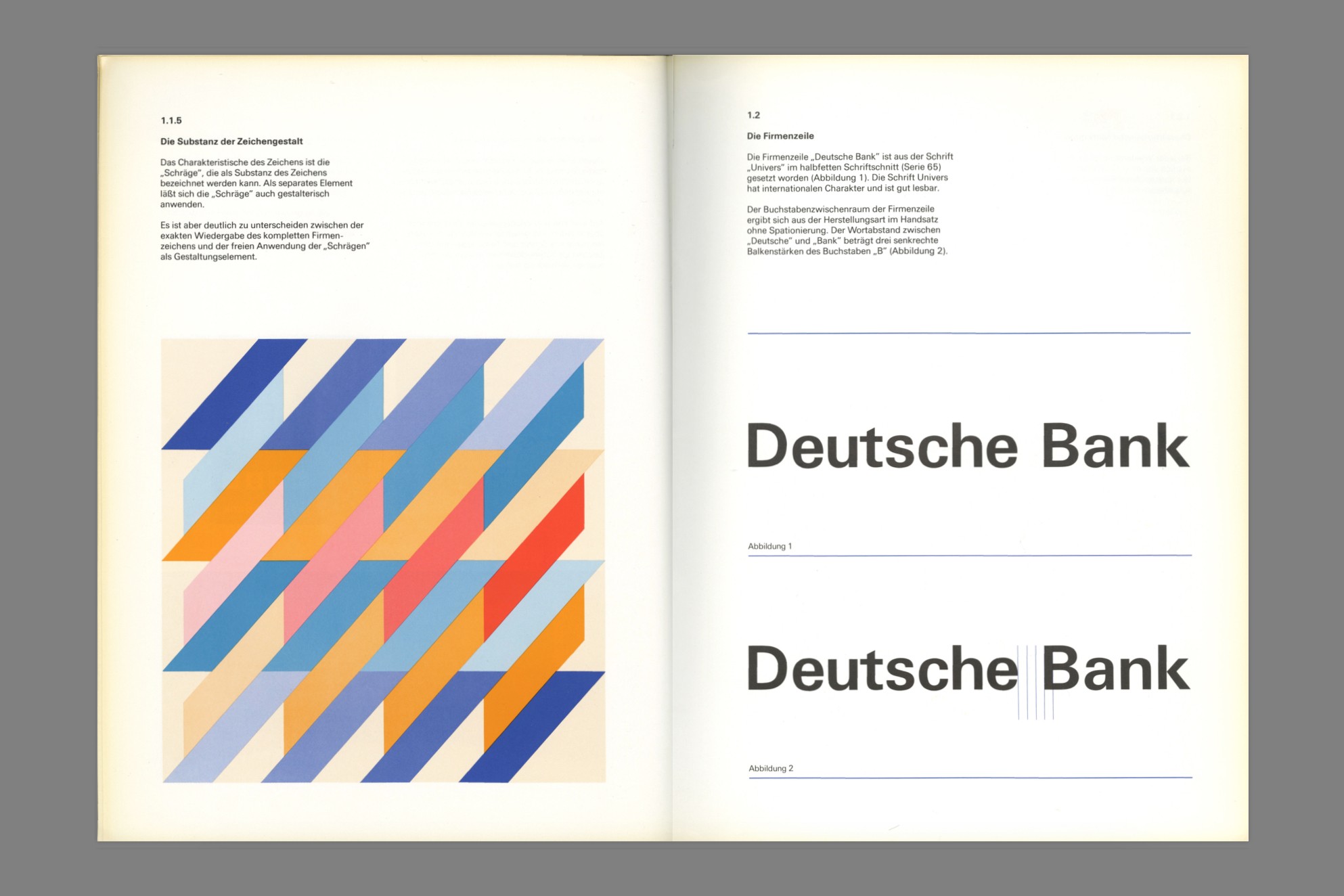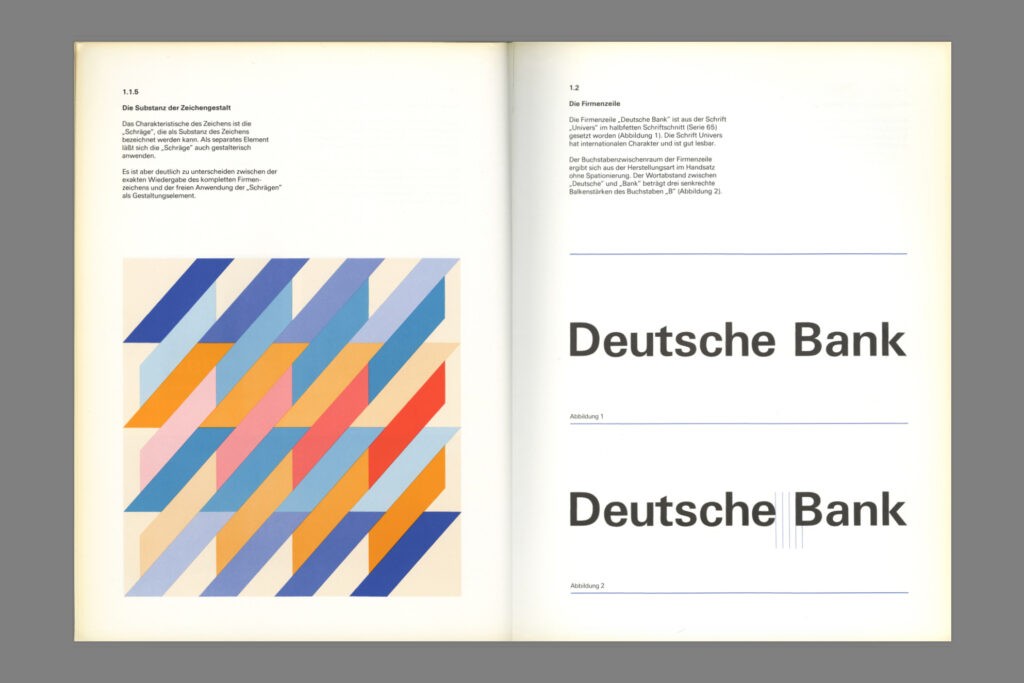 A PFD brand style guide is the most common way to document brand guidelines. It is not always the easiest when it comes to making changes, though.
A very detailed example of a PDF brand style guide is the Westpac Master Brand Guidelines.[2]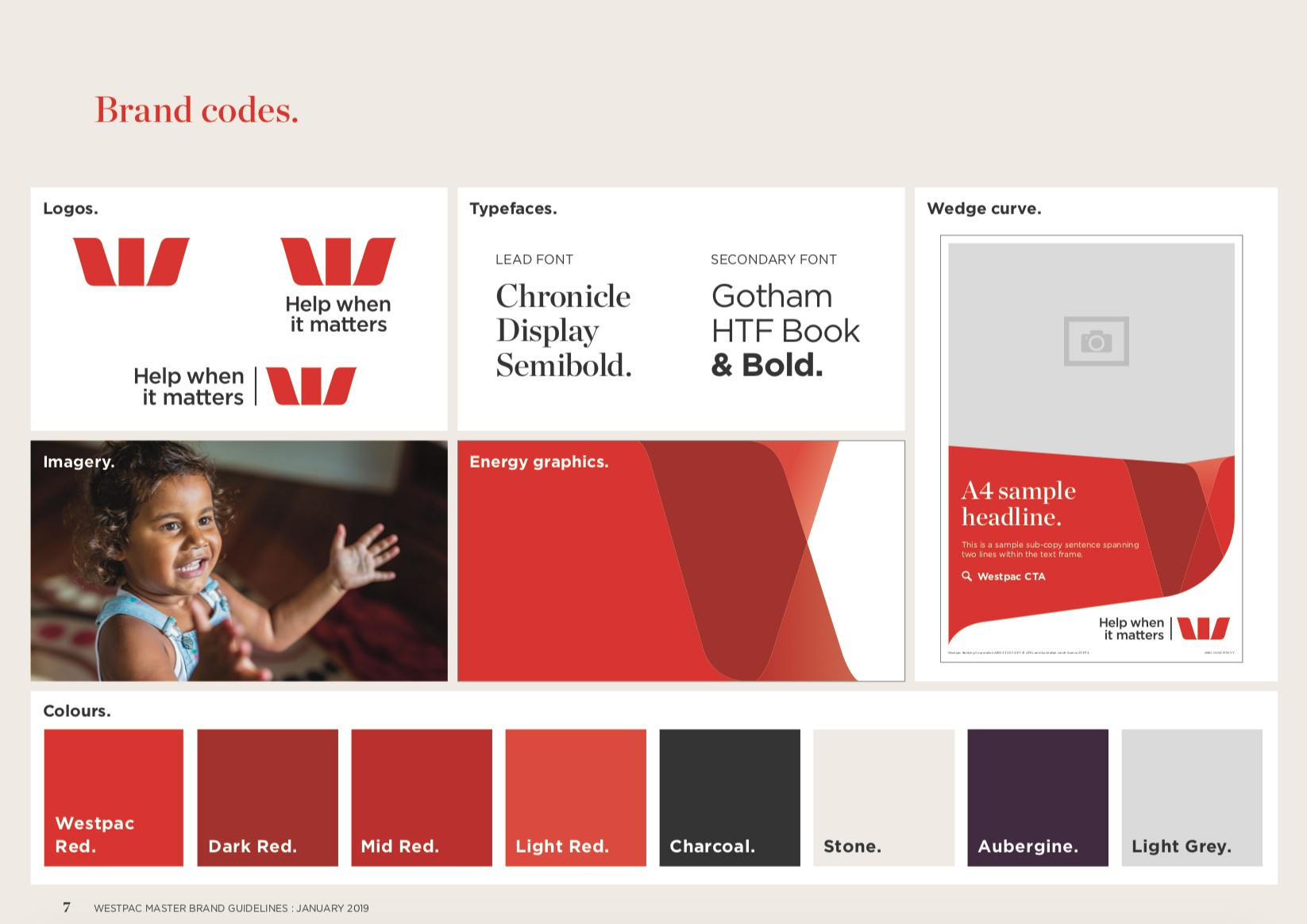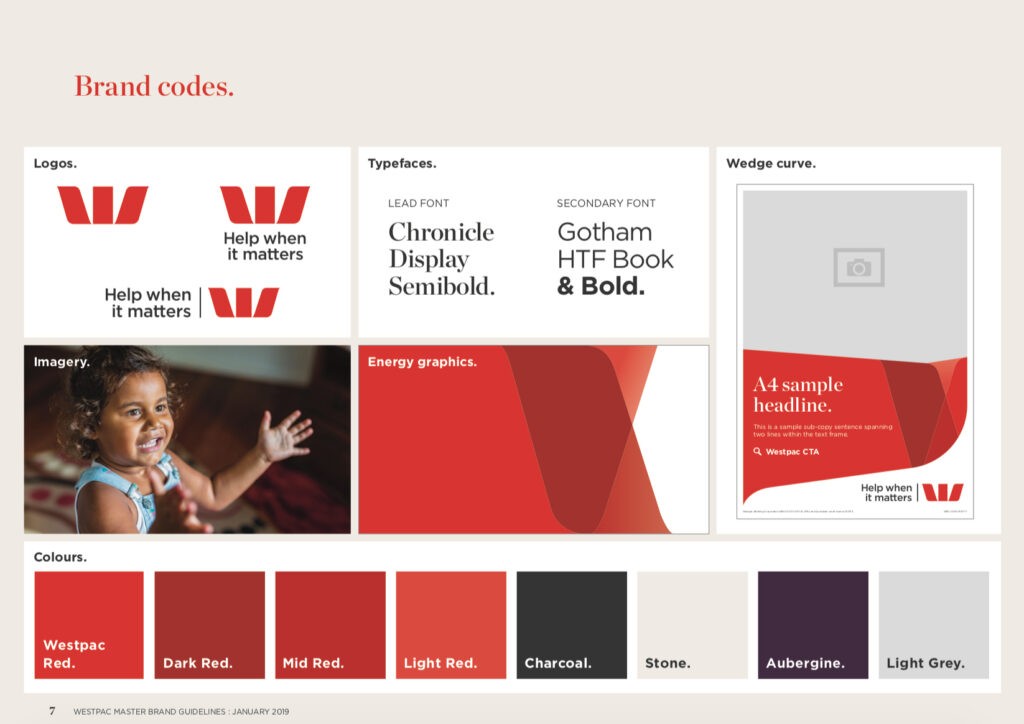 Brand style guide website
Uber, like several other tech companies, has set up a website for their Brand Guidelines.[3] This way, the guidelines are accessible from anywhere in the world, at any time. They are also easy to update. For most small businesses, however, the cost of such a website is not worth it.
While a detailed brand style guide makes sense for larger companies, it's not always necessary for smaller companies. There are more practical ways to document your brand elements.
Why not create a brand toolbox that contains all brand elements and instructions on how to use them? You can simply create folders for this, for example in your Dropbox. Or you could use Notion.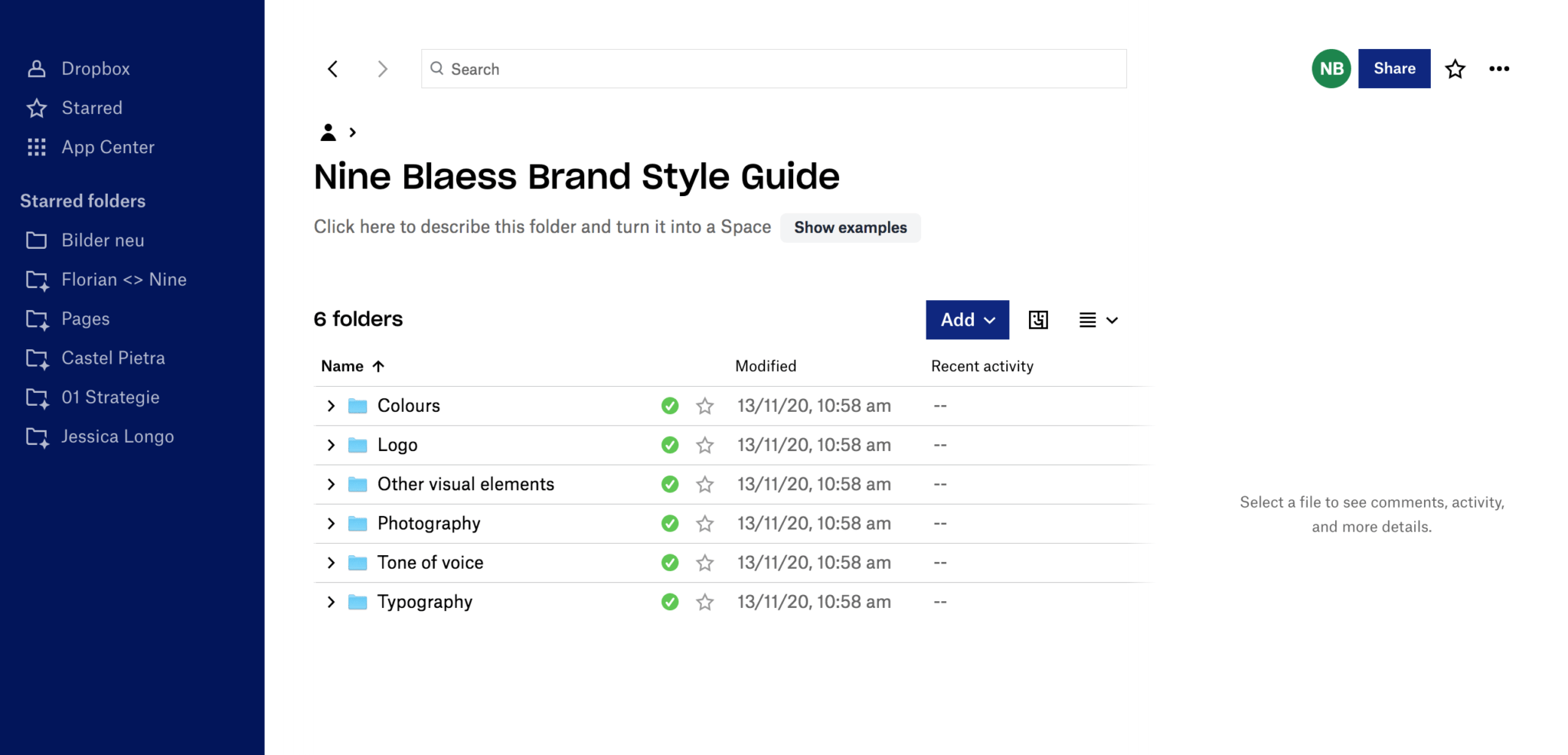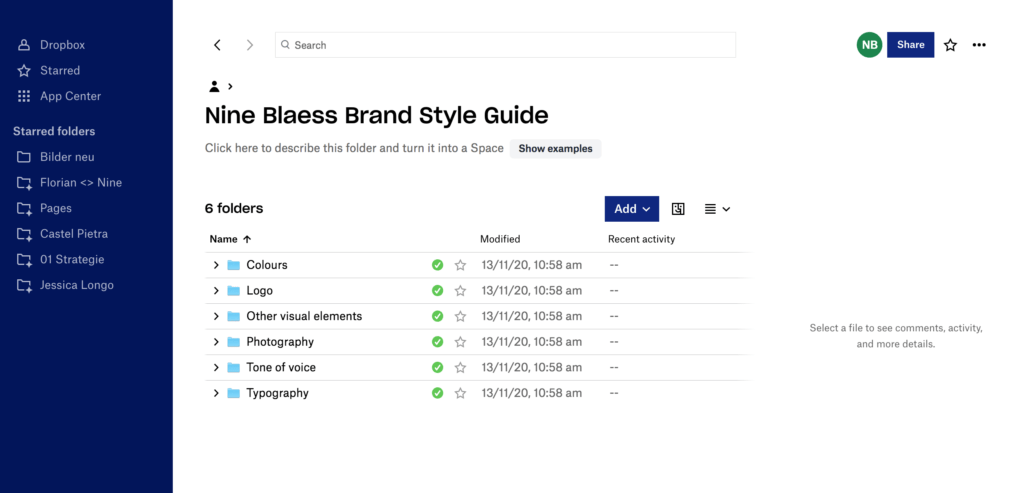 You have invested a lot of time and effort in your branding. But the best concept is useless when it's not applied consistently. When you make all the components of your brand accessible in one place, consistency is easier to achieve.
But does it always have to be a printed document? A brand toolbox might be all you need. And as the company grows, it can be expanded as needed.