Colours increase brand recognition by up to 80 %.[1] Colours help us retain information by directing our attention and evoking emotions and memories. But what does it take to create the perfect brand colour palette?
Before you can decide on a representative colour palette for your organisation, you should understand a little more about the meaning of colours.
Colours are associated with different meanings that have been established over time. Be it through evolution or culture, for example, red as a warning colour or white as a colour for weddings in Western cultures.
Nowadays, any brand can reach a global audience. It is worth understanding the meaning of a particular colour in different cultures before committing to it in your branding.
David McCanless's infographic[2] illustrates the cultural differences in the meaning of colours well. For example, the colour associated with happiness is:
red in Asian culture,

white in Native American culture,

green in Hindu culture,

and yellow in Western and American culture.
How to create your own brand colour palette
How many colours does a brand need?
A colour palette for any brand rarely consists of a single colour alone. The trick is to combine colours that complement each other to create a harmonious colour palette.
There are no rules on how many colours you should use. As a rough guide, you consider including the following colours:
a neutral light tone for backgrounds

a neutral dark tone for typography

primary colour(s) for brand recognition

accent colour(s) for drawing attention
Analogous colour scheme
Three colours are next to each other on the colour wheel.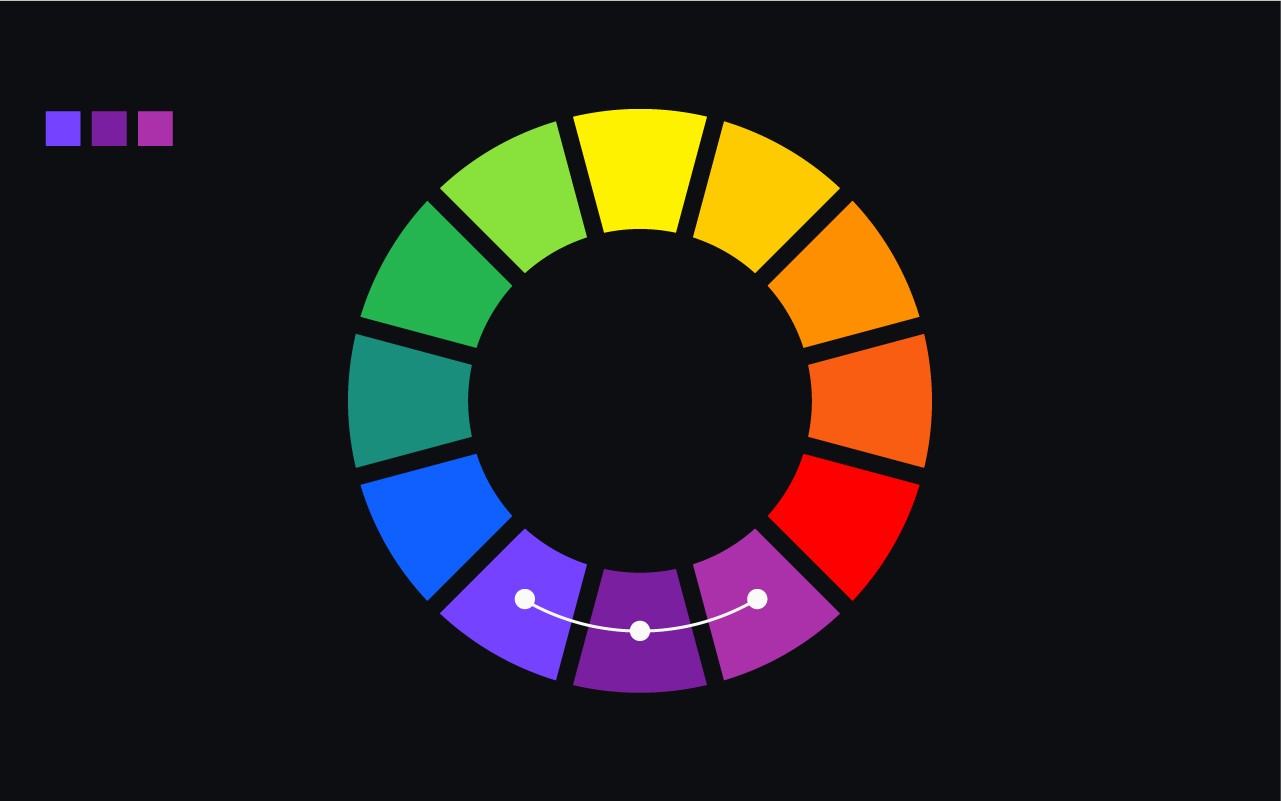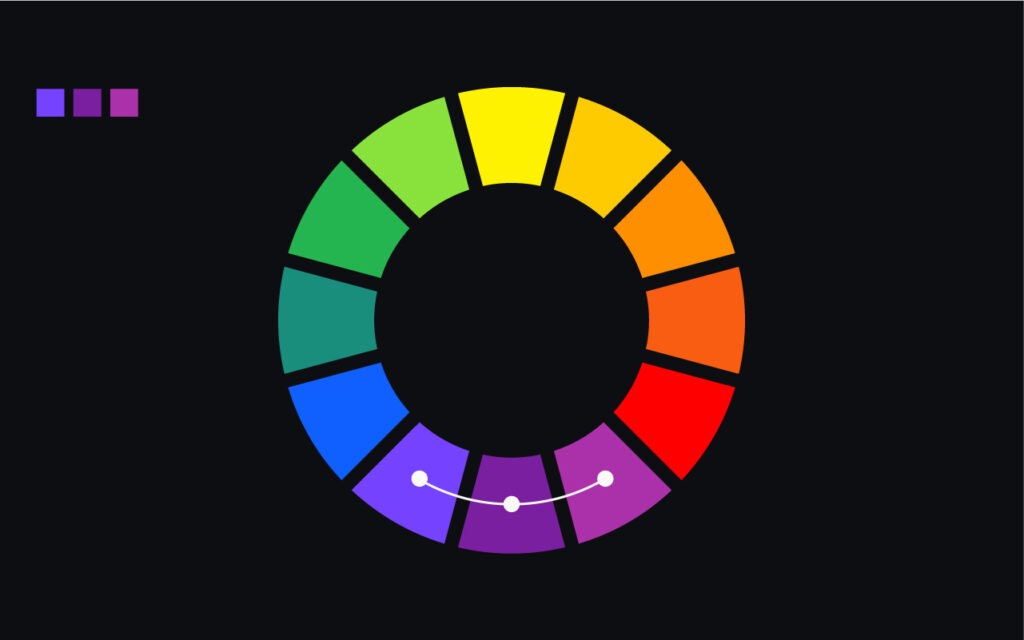 Complementary colour scheme
Two colours are opposite each other on the colour wheel.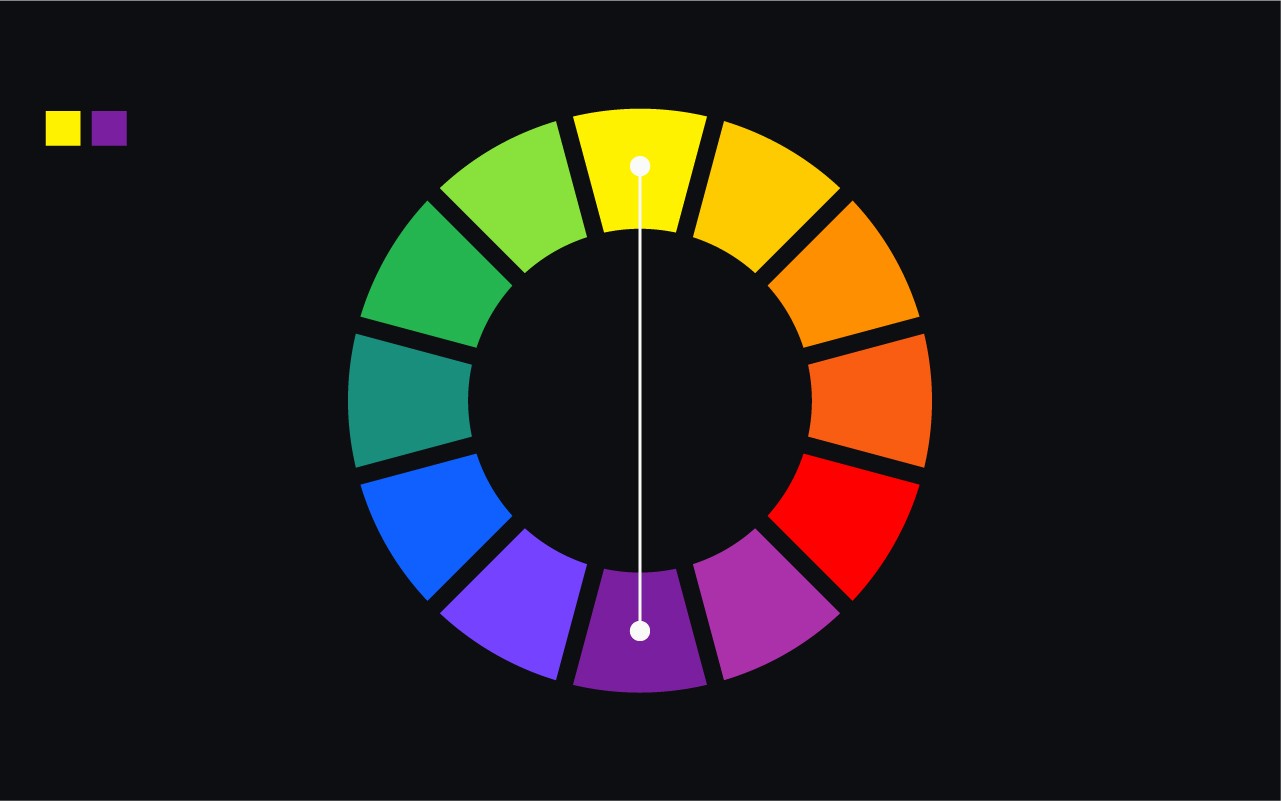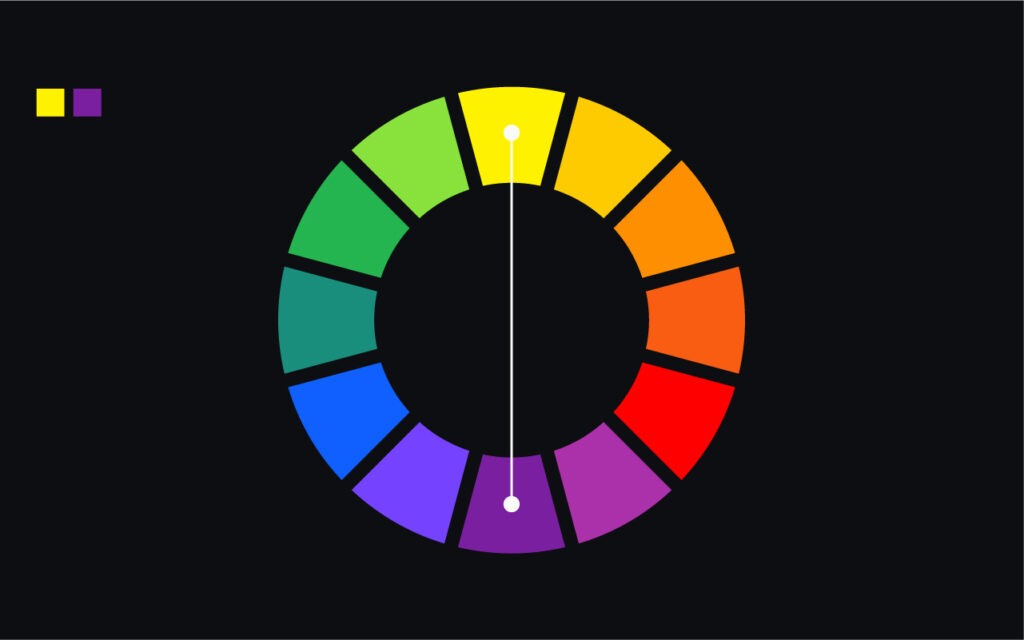 Split-complementary colour scheme
As a variation of the complementary colour scheme, the split-complementary scheme introduces a third colour.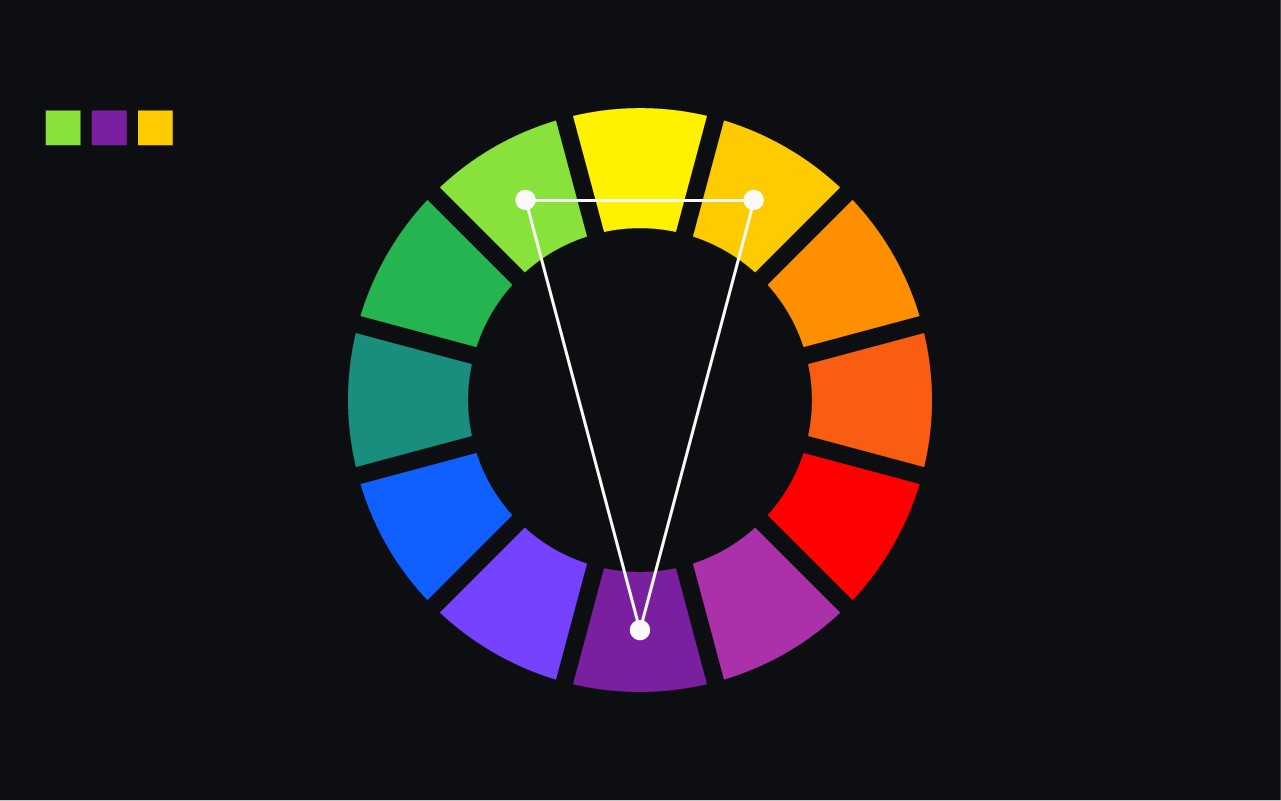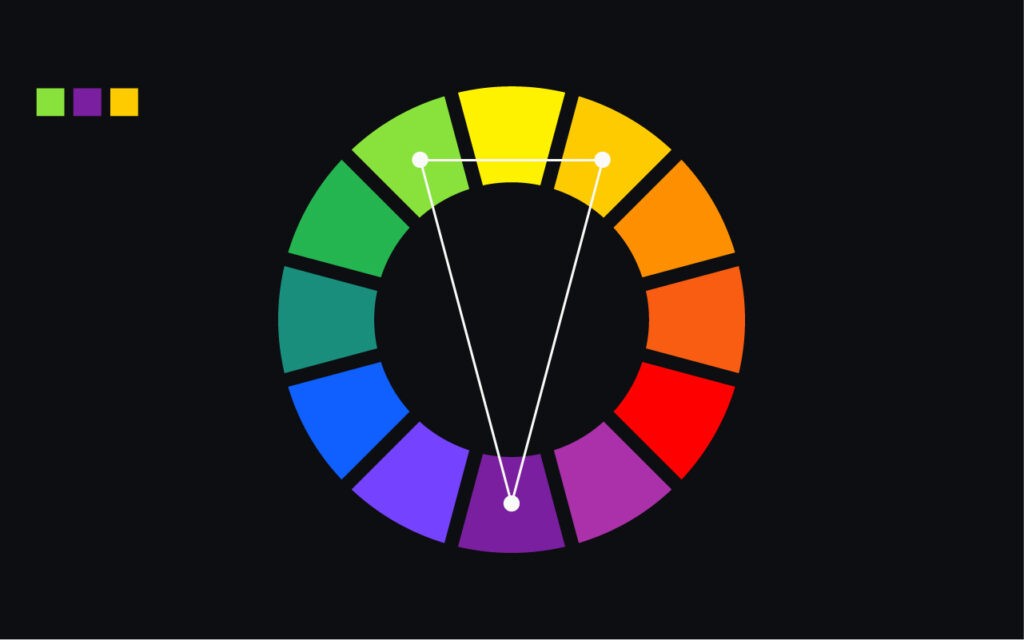 Triadic colour scheme
Three colours are evenly spaced around the colour wheel.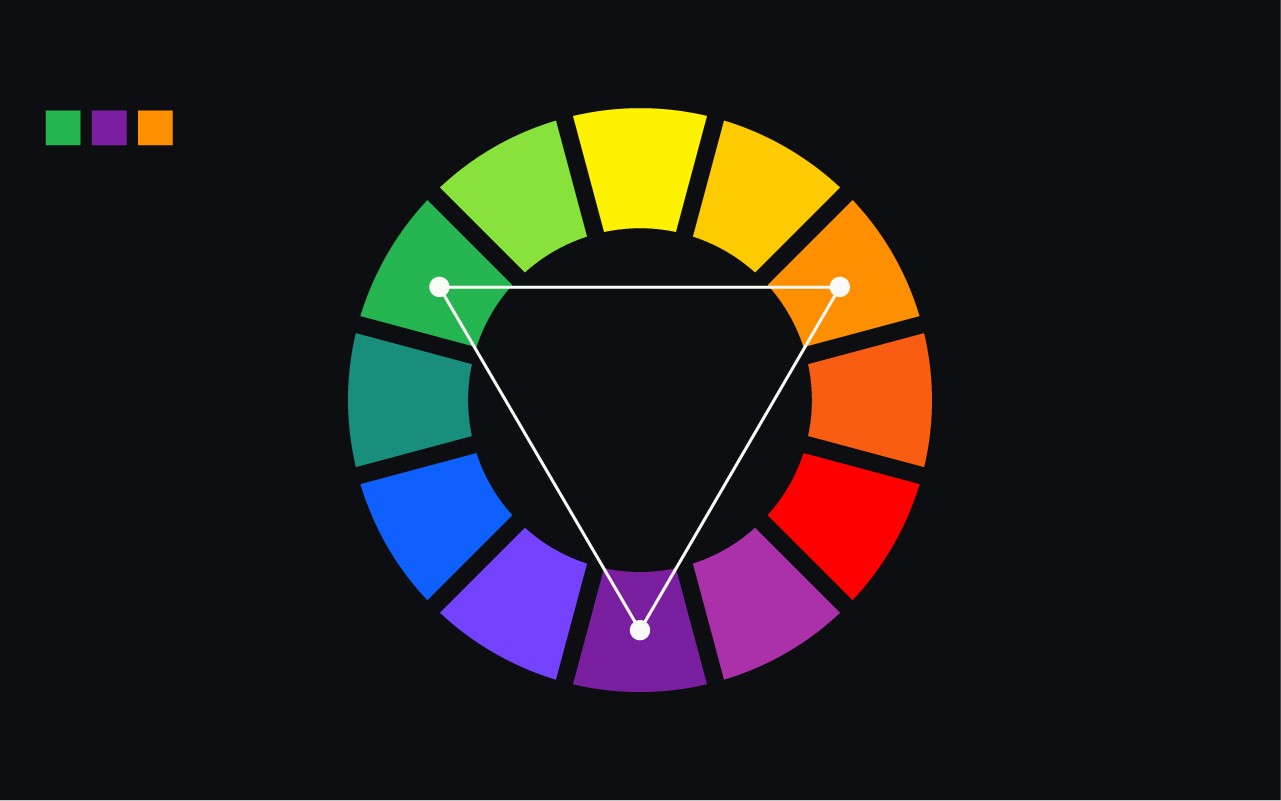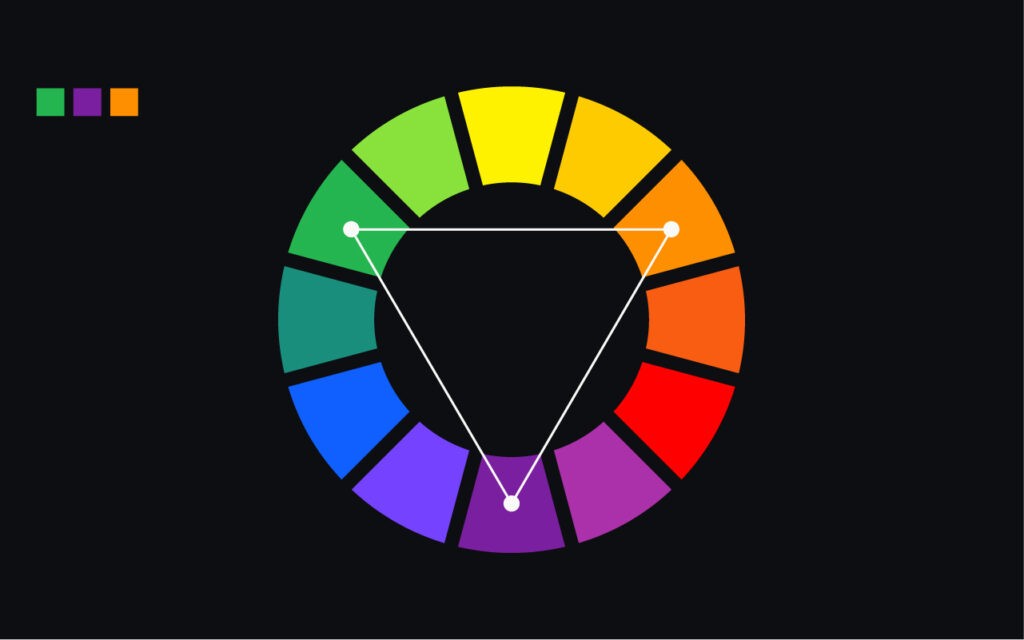 Square colour scheme
Four colours are evenly spaced around the colour wheel.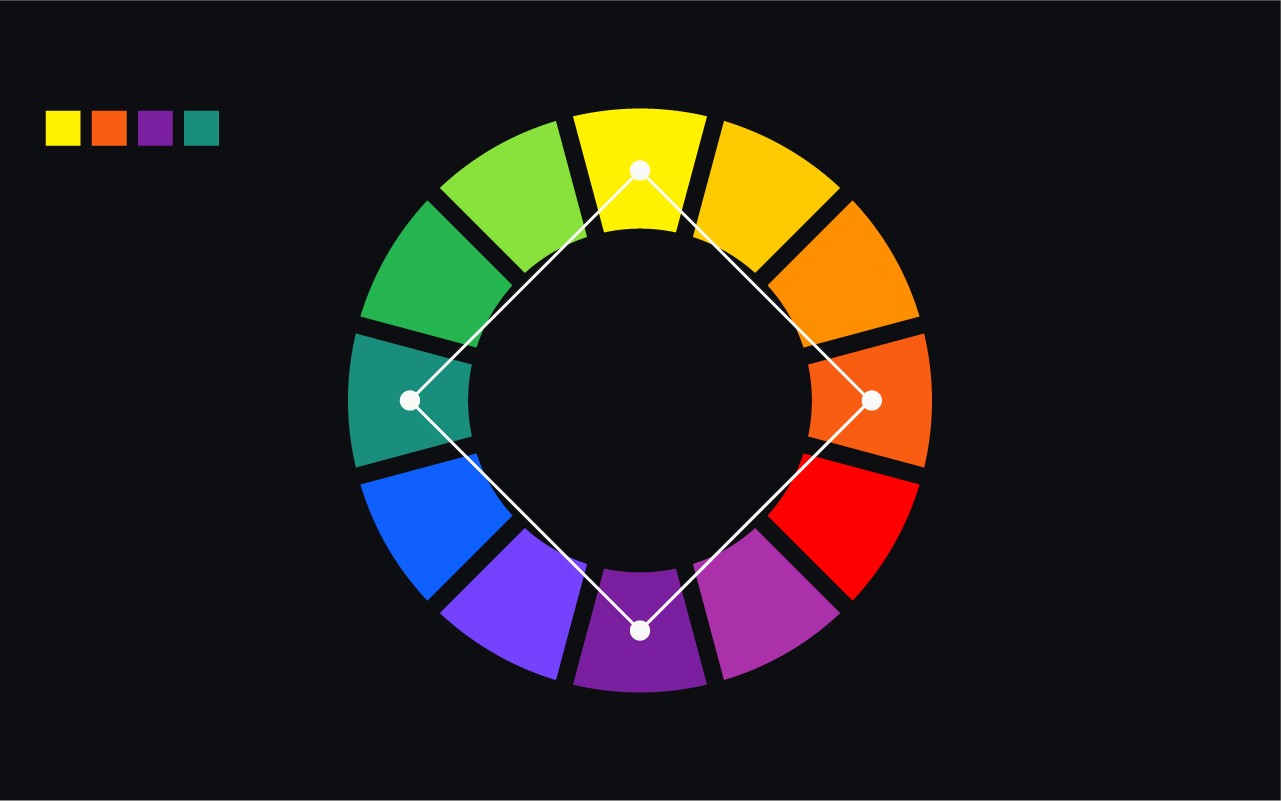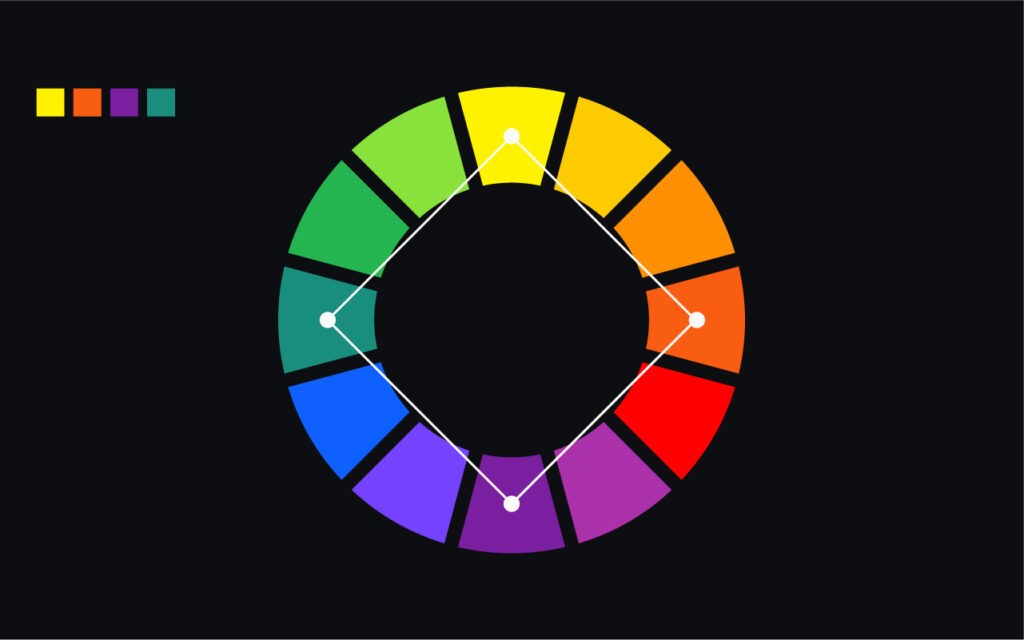 Rectangular colour scheme
Similar to the square colour scheme, four colours are spaced around the colour wheel, but not evenly.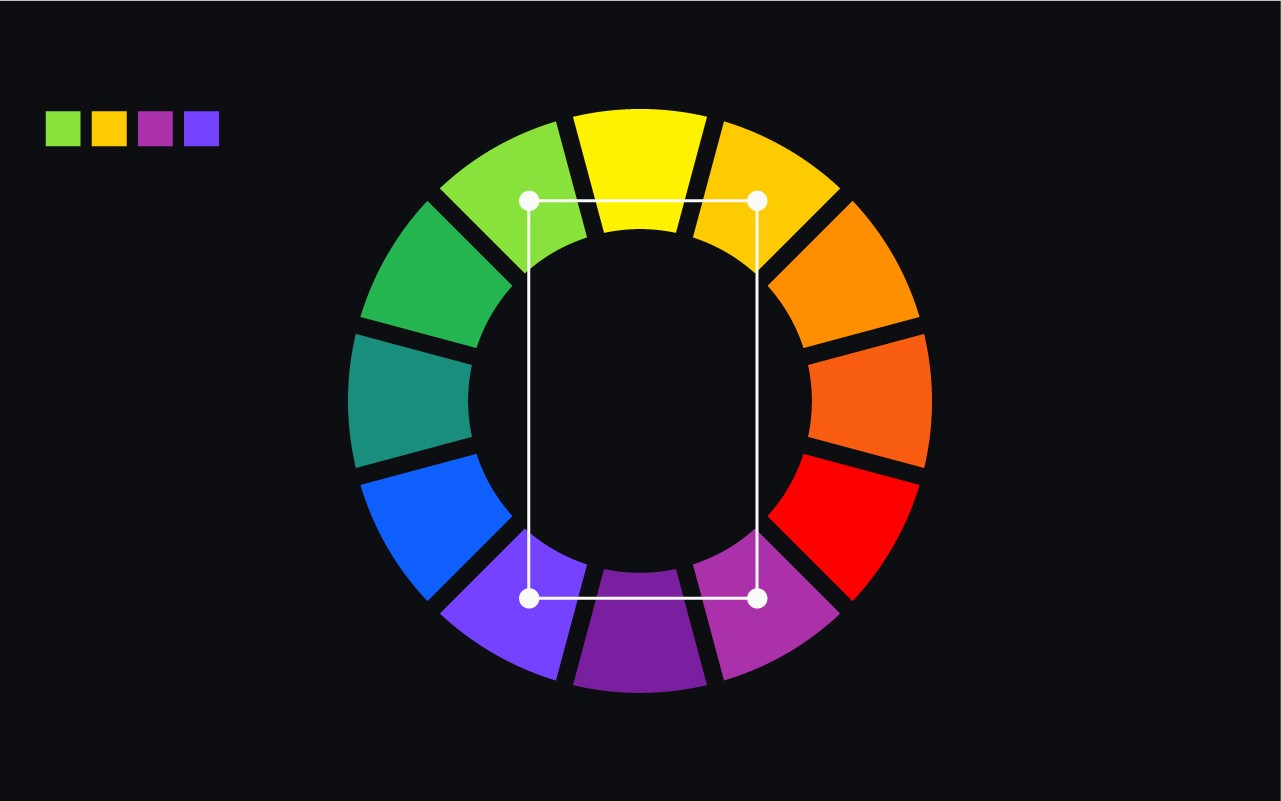 Tints, shades and tones of colour
In addition to colour harmonies, you can also work with Tints (lightening), Shades (darkening) and Tones (a mix of both) to decrease the intensity of some or all colours in your brand colour palette.
Tint
A tint is the blend of a pure colour with white to increase its brightness.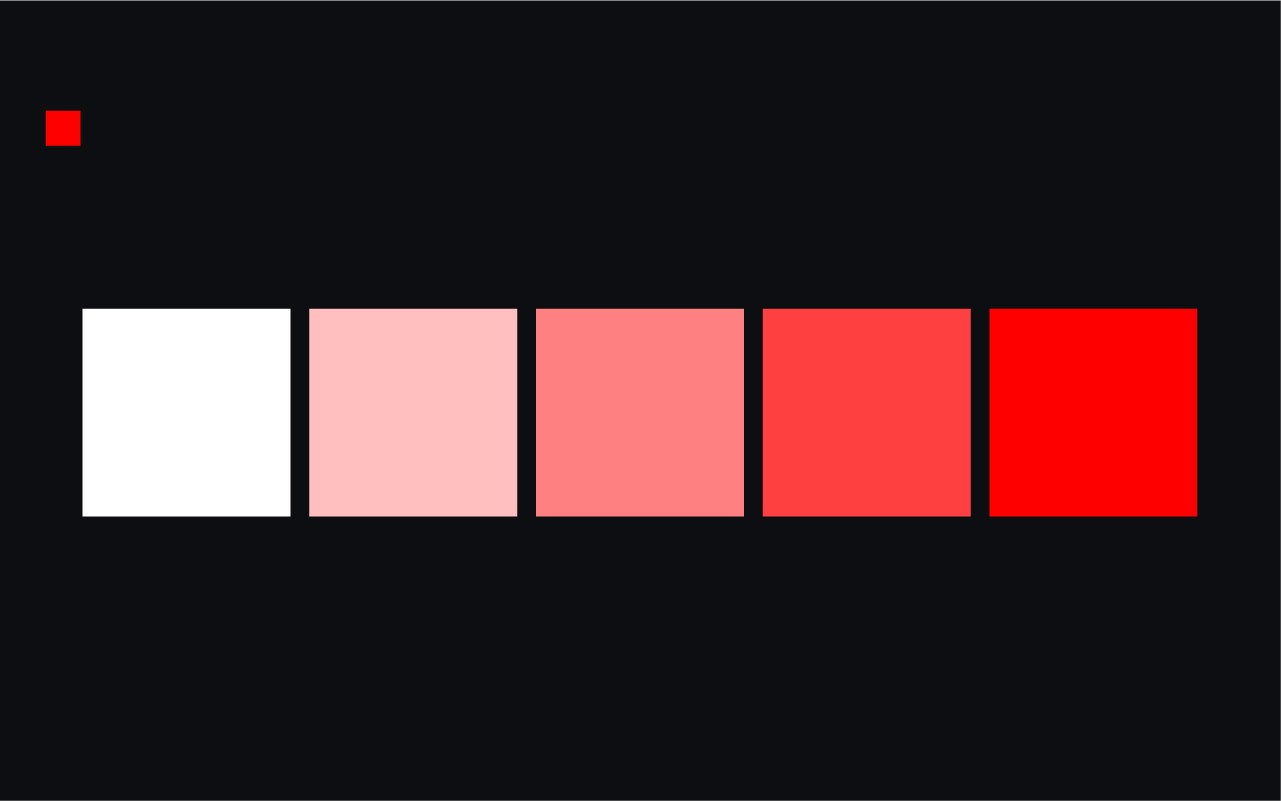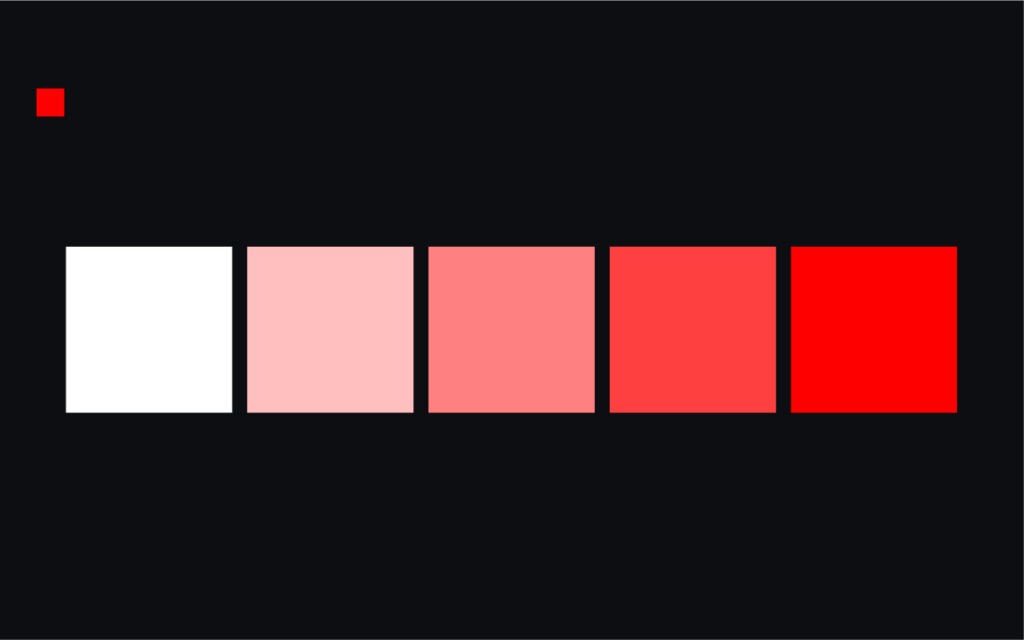 Shade
A shade is the blend of a pure colour with black to darken the colour.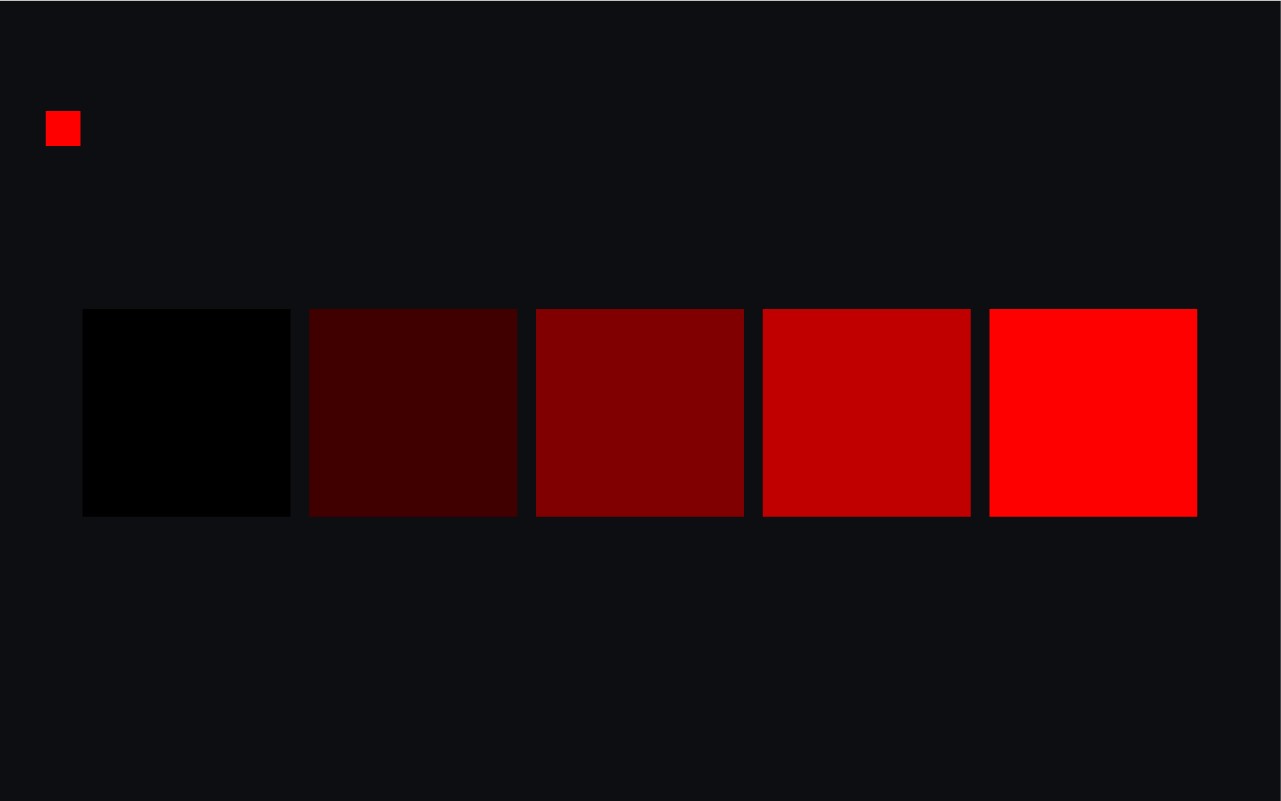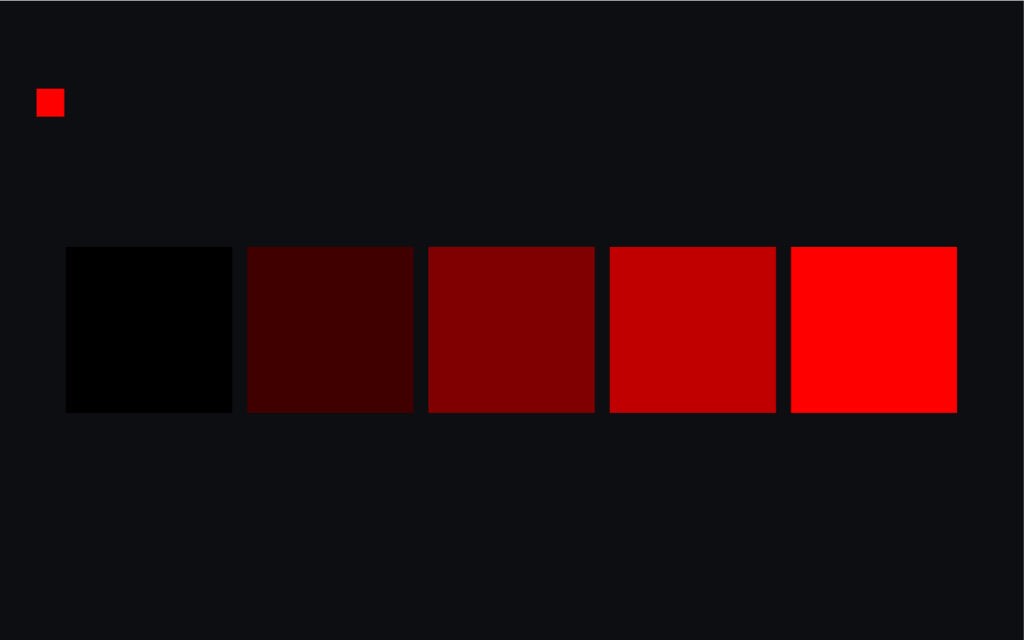 Tone
A tone is created when a pure colour is mixed with 50% grey, or simultaneously lightened and darkened.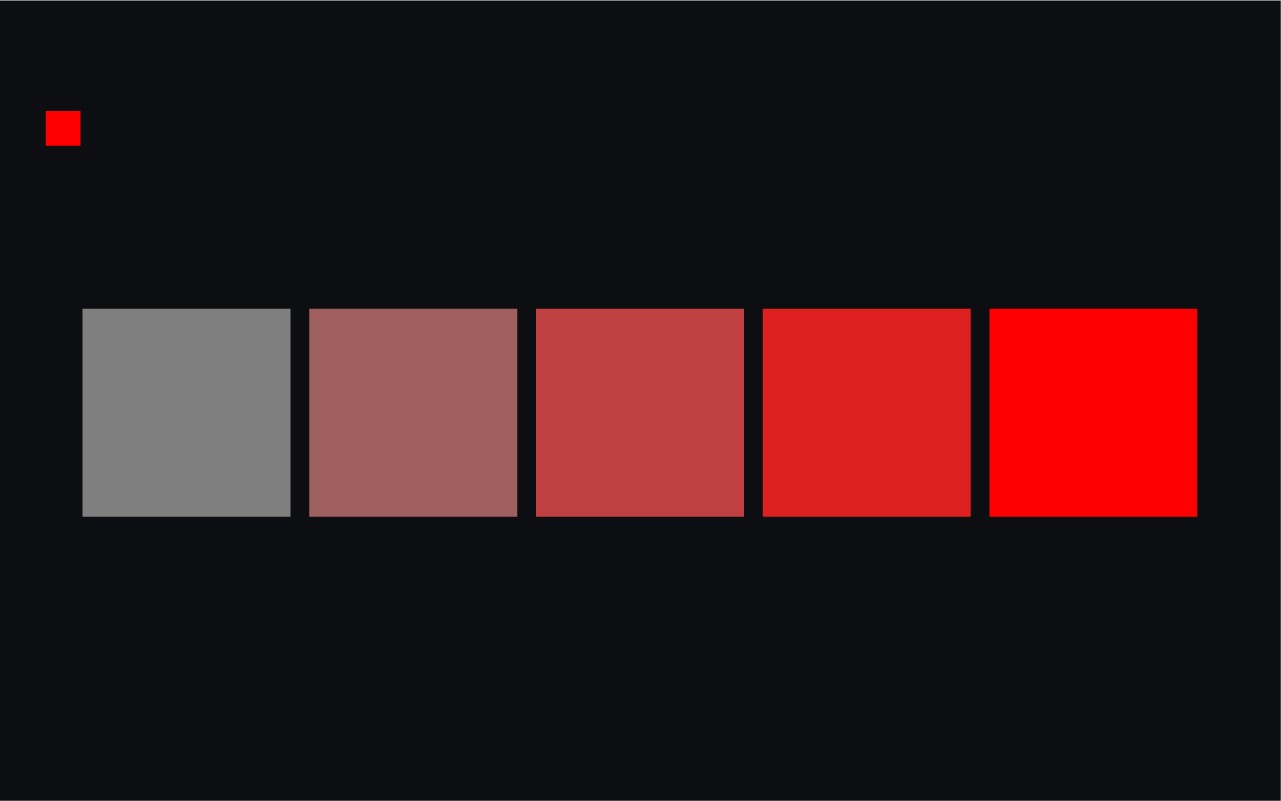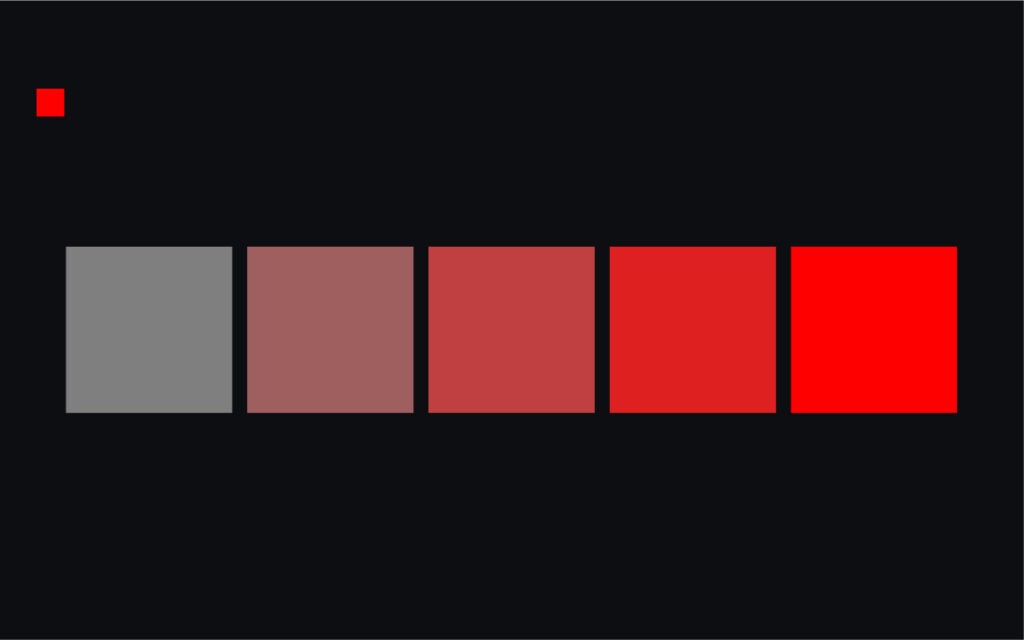 Tints, shades and tones, all have an effect on the saturation of the colour. In all figures above, the saturation ranges from 0 to 100, from left to right.
The ratio of brand colours
A great colour palette alone is not enough. If you use all colours in equal proportions, you risk making your branding look like a children's birthday party. If that's not your intention, try to use colours in uneven proportions.
In a webinar with illustrator Greg Gunn, he mentioned a good rule of thumb. Use your brand colours in roughly the following ratio[3]:
primary colour 60%

secondary colour 30%

accent colour 10%
Even though most brands do not use exactly three colours, this is a good starting point.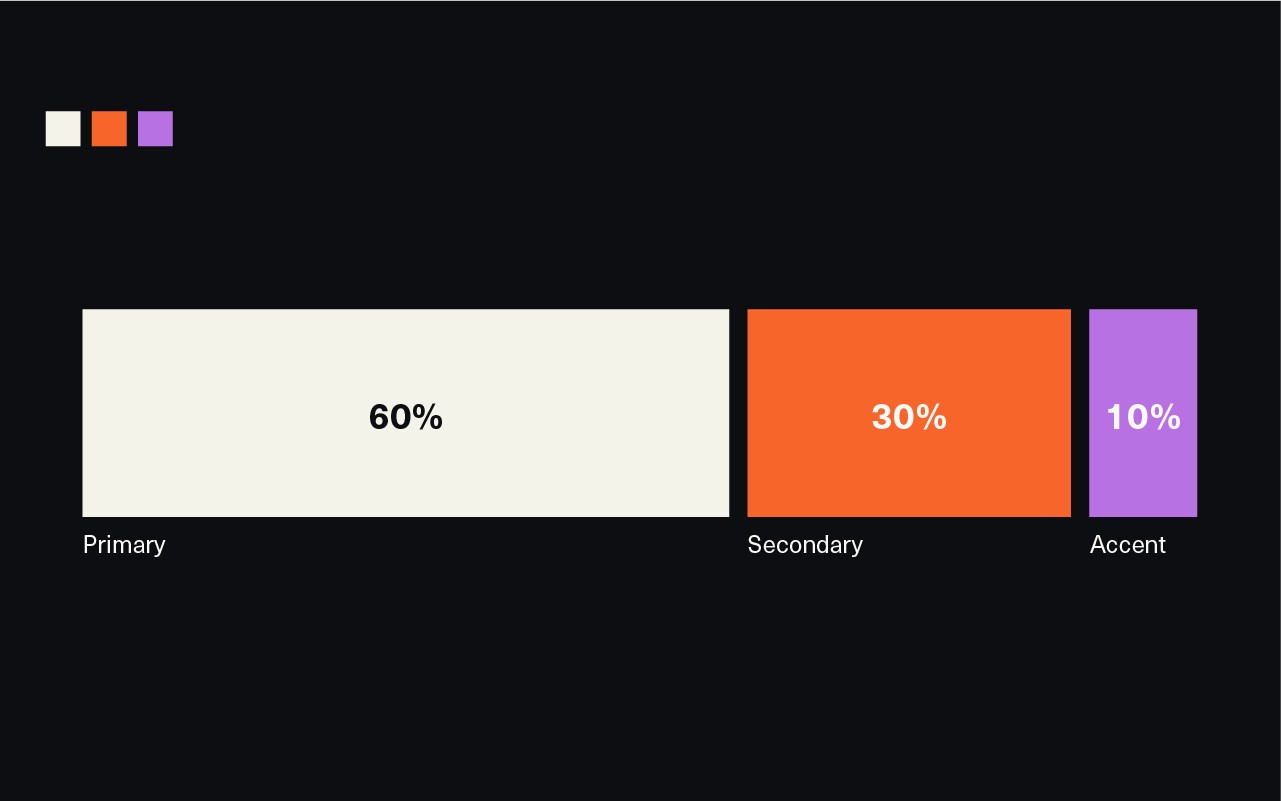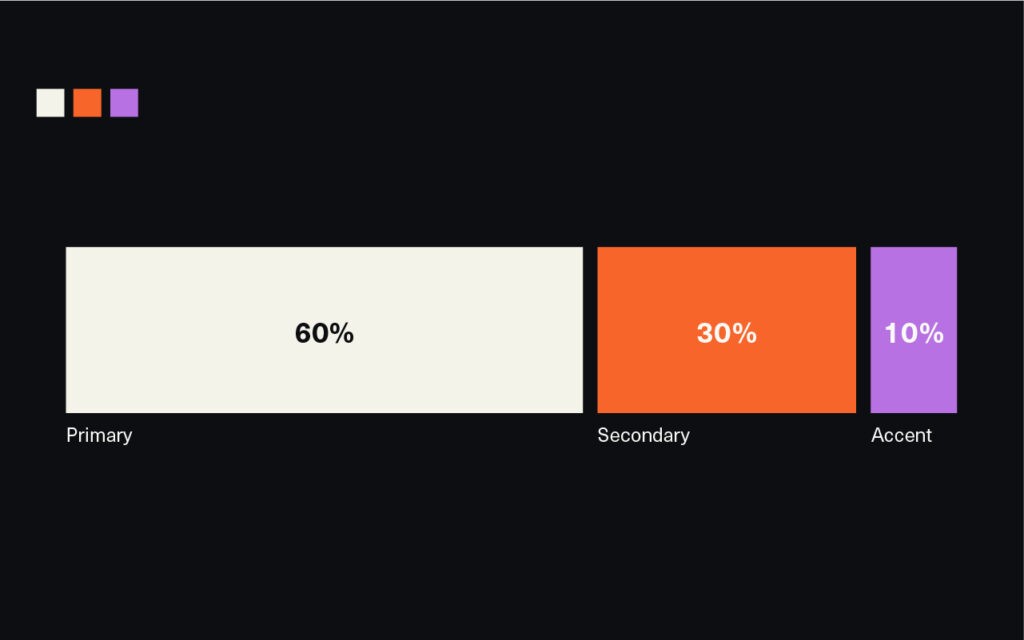 Colours and function
You can also consider assigning a specific purpose to certain colours in your visual identity. For example, you can use different colours to identify subject areas, as AdAge has done.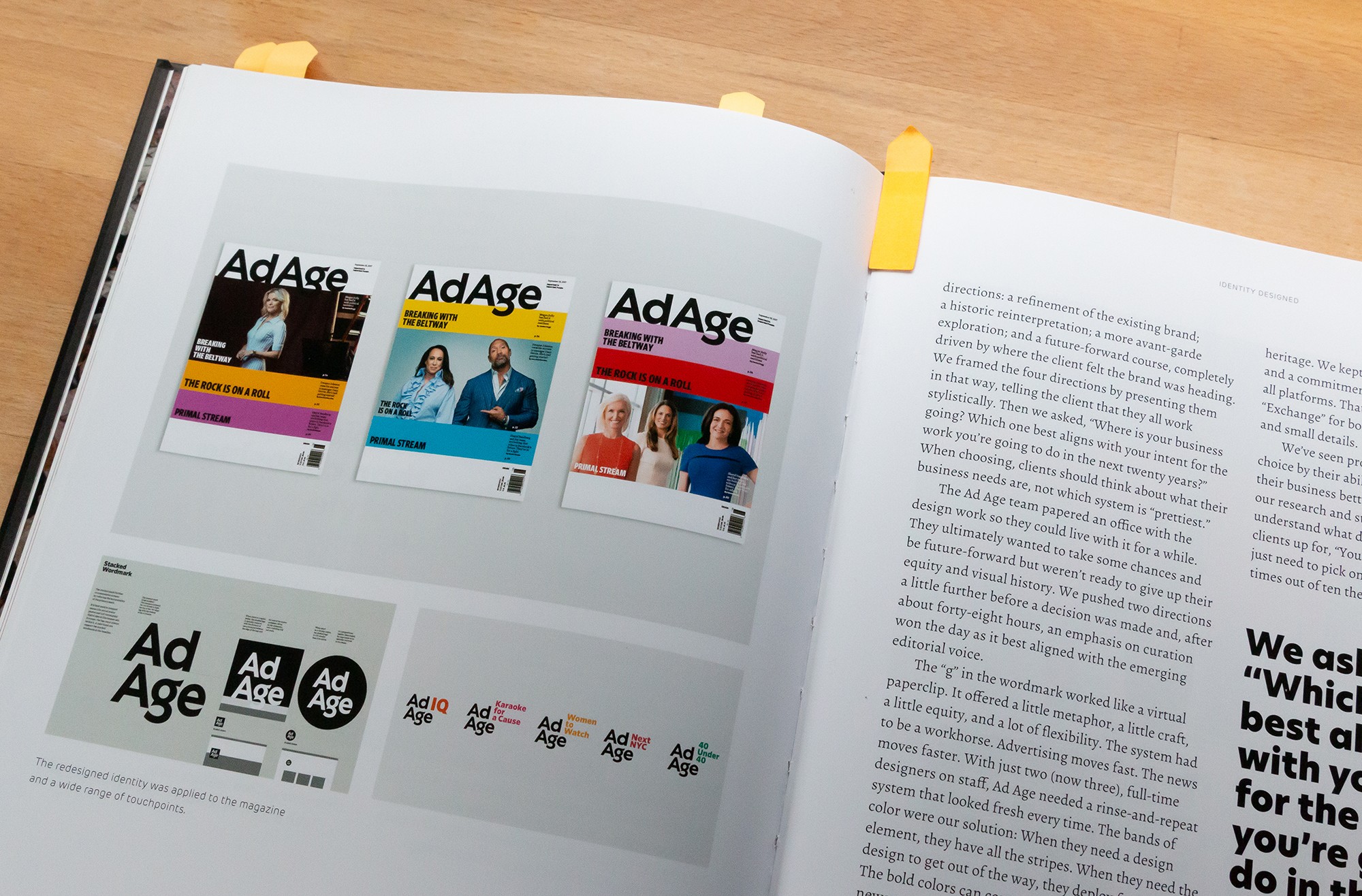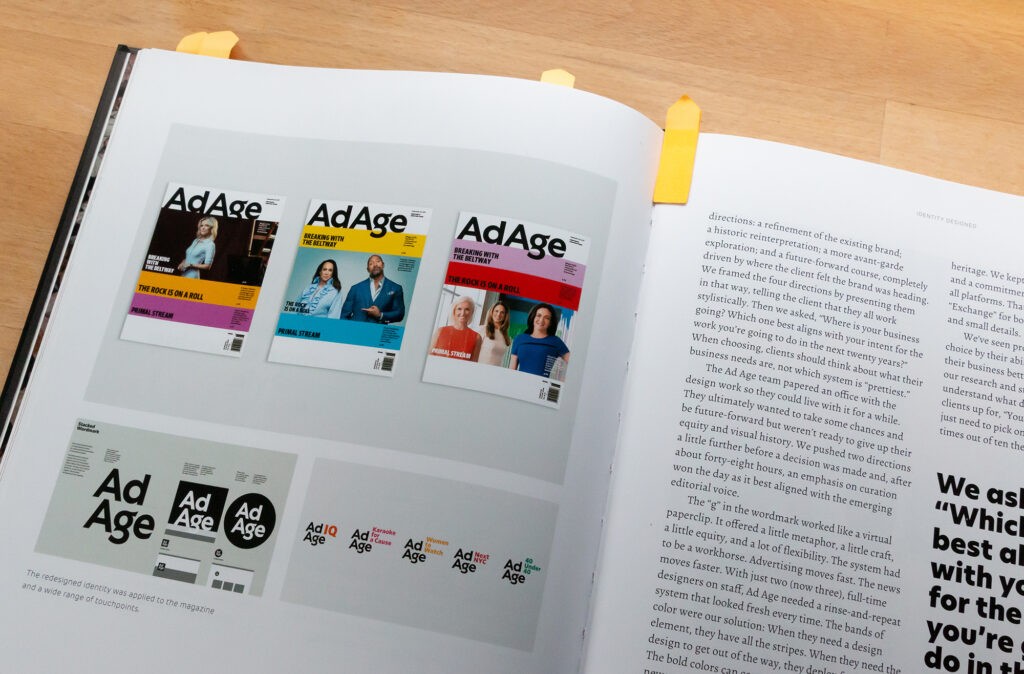 Online tools for selecting colour harmonies
Finding the perfect colour palette can be tough if you don't know where to start. There are tools that can help you design harmonious colour palettes. These are my favourites:
Although all these rules are a good starting point, don't be afraid to break them. There are more products and companies on the market today than ever before. Standing out is difficult, and surprising colour combinations can be one way to do so. The visual identity design for Dropbox is a good example.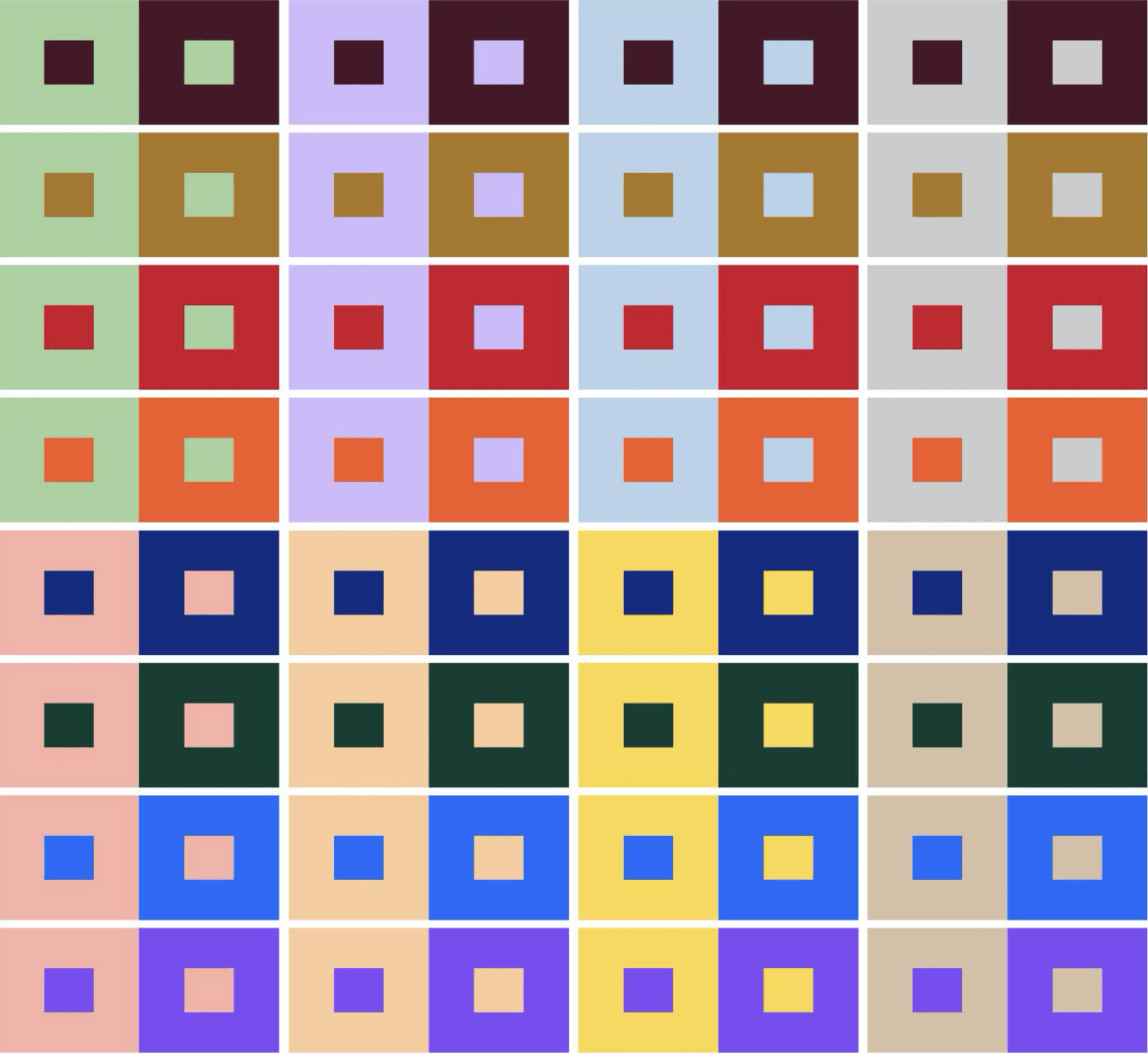 I hope this article was helpful, and you were able to take away some tips on how to create the perfect colour palette for your brand.
If you have input on this topic, I would love to hear from you.