Surely, as an entrepreneur, you have asked yourself before: "When is the best time for branding my business?" It's a tricky question to which there is not one answer. But one thing is certain: Building a strong brand is essential for any business, no matter its size or industry.
What do I mean by Branding?
Before we get started, let's take a moment to define the term "branding."
There are so many opinions on what branding means.
To me, a brand is how people perceive and experience your company. So I see branding as the art of shaping this perception through visual and verbal cues and establishing rules so you never stray too far from what people expect of you.
Branding involves figuring out your company's internal and external drivers, as well as its personality—and turning those qualities into a visual and verbal language that speaks to your consumers and stands out.
Now we have clarified this, let's discuss the best time for branding your business.
Emily Heyward, the founder of Red Antler, a branding agency that has worked with successful brands such as Allbirds and Casper, is a big advocate for branding before even launching your business.
In her book "Obsessed," she argues that a strong brand identity should be created from the very beginning:
I agree. Branding before launch can be hugely effective.
The success stories of several Red Antler clients, including Hinge, Prose, and Judy, prove this. By investing in branding early on, these companies were able to establish a strong identity, connect with their target audiences, and differentiate themselves from their competitors.
But branding before launch is not always the right option for everyone. It takes a lot of work, research, and financial investment to get it right. And with 50% of small businesses failing within the first five years, it can be a risky strategy.
Pre-launch branding might make sense for those with prior business experience. But smaller firms might benefit from a more adaptable approach that allows them to grow their brand over time.
This takes us to the second option.
As a small business owner with a limited budget, you may be focused on other aspects of running your business, like product development, finance or marketing.
You may not be ready to invest in branding, just yet. And that's okay.
Just be mindful that the moment your company becomes visible, people will start to form an opinion about it. That means branding begins as soon as your company is in the public eye—whether you intentionally create a brand or not.
Everything you say, do, and look like will contribute to your brand image. Your brand assets, such as your logo, brand colours or voice, will become ingrained in people's minds. Beware that changing these memory structures later can be challenging. But it's not impossible.
While ignoring your brand is risky, going through an expensive branding process before launch is not always feasible. What matters most is that you start somewhere. Just take your audience along on your journey.
Success Story from Deliciously Ella
Deliciously Ella shows it is possible to build a strong brand over time by staying true to your values and engaging with your audience.
Ella Mills started as a food blogger, documenting her journey to improve her health through vegan food. Her blog quickly gained popularity and expanded into a cookbook, which became a best-seller in the UK.
Since then, Deliciously Ella has grown into a Restaurant, several published books, a range of products and a holistic wellness app.
Throughout her journey, Ella has maintained a brand identity centred around her personal story and the mission to promote healthy living.
She has used social media and her blog to connect with her audience and build a community around her brand. By taking her audience along on her journey, Ella has built a loyal following and established herself as a leading voice in the wellness industry. All while her branding evolved step by step.
While the core of the Deliciously Ella brand has remained consistent, the branding has undergone visual changes since its inception, as seen in the comparison between its old website version and its current look.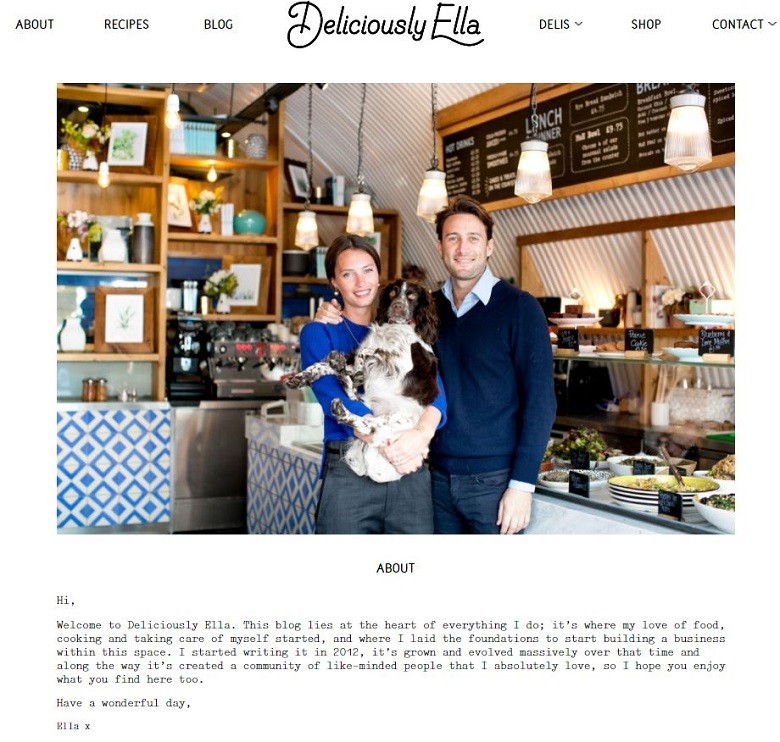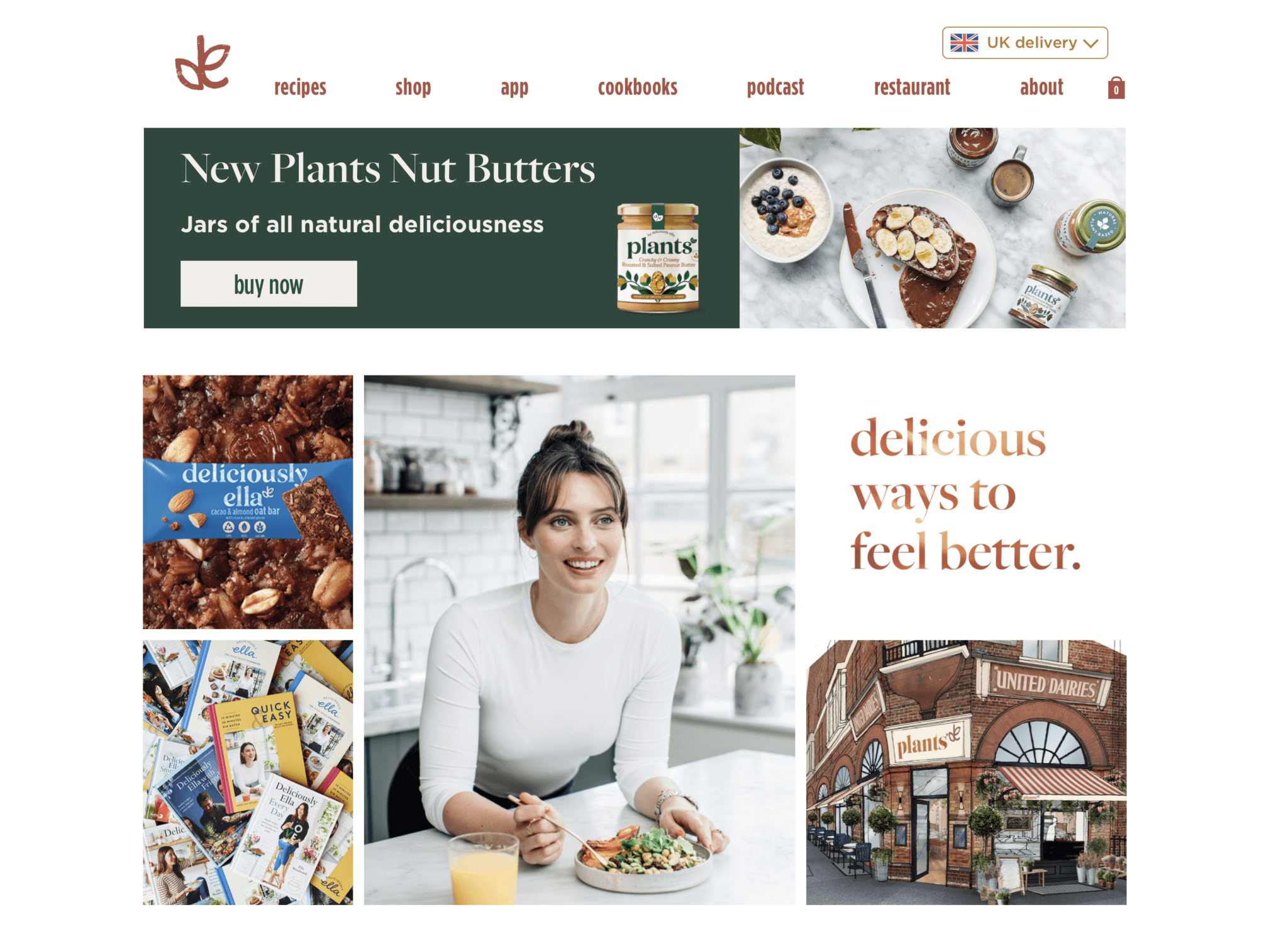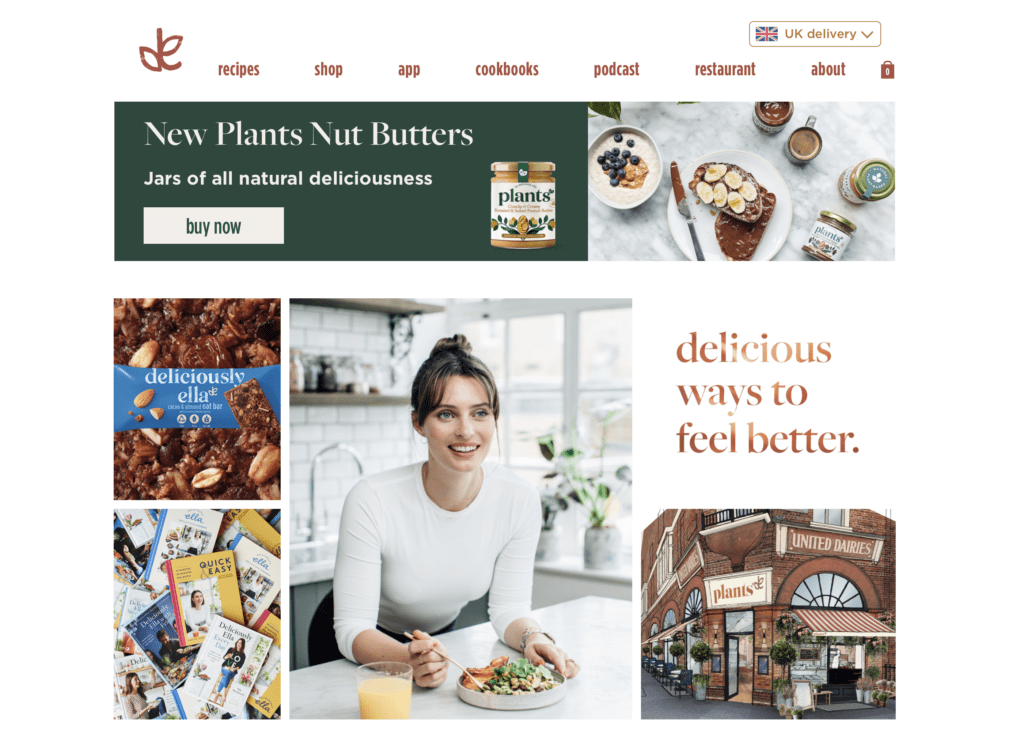 Signs It May Be Time for Professional Branding
Lack of Brand Awareness
You might realise your target audience is not familiar with your brand. Or they may not have a clear understanding of what your company does. Investing in branding can help improve your brand awareness and perception.
Difficulty attracting the right customers
If you're struggling to attract the customers you want, it may be a sign that your brand positioning does not resonate with your target audience. This could be an opportunity to evaluate your brand strategy and adjust it to better appeal to the customers you want.
Difficulty Standing Out 
In today's crowded marketplace, it can be challenging for businesses to differentiate themselves. If your company struggles to stand out from its competition, branding can help by creating a distinctive identity.
Outdated Branding
If your brand messaging or visual identity feels outdated, it can give the impression that your company is not up-to-date or relevant. Refreshing your branding can help align the brand with current audience preferences and trends.
The Brand Doesn't Reflect You as a Business
As a business owner, you want your brand to reflect your values, personality, and expertise. If your current branding doesn't align with who you are as a business or what you offer, it may be time to review your branding.
Overwhelm With Business-Related Decision-Making
As an entrepreneur, you make a lot of decisions, from finance to marketing to contracts. If you feel overwhelmed with these decisions, branding can help you to define a clear focus.
Ultimately, your decision to invest in branding should be based on your long-term strategy. It can be helpful to work with branding experts or conduct market research to ensure your new branding will effectively resonate with your target audience and last a long time.
Other Scenarios Where Branding Is Necessary
Aside from branding before launch and branding as you go, there are other situations where branding or rebranding becomes necessary.
Let's look at a few of them:
Merger or Acquisition 
After a merger or acquisition, a company may need to reposition itself in the market and establish a new brand identity. This can involve a full rebrand or refreshing the existing brand.
For example, when Marriott International acquired Starwood Hotels and Resorts in 2016, it rebranded to incorporate the strengths of both hotel chains. Among others, it developed a loyalty program, combining the strengths of both chains.
Expanding into New Markets 
When expanding into new markets, companies need to consider whether their existing brand resonates with the new audience. Sometimes, cultural adaptation may be necessary.
For example, when Starbucks expanded into China, it changed its menu and store design to fit in with the Chinese culture. They added green teas to their menu and bamboo to their stores. They also created gathering spaces where people could socialise.
Changing Business Model 
If a business moves from a product-based model to a service-based model or vice versa, a rebrand may be necessary to reflect the shift in focus and values.
For instance, Netflix was initially a DVD rental service. But as technology and customer demands evolved, it transitioned to a streaming service. In 2014, Netflix updated its logo and website design and started the production of original content to align its identity with its new business model.
Launching a New Product or Service
Sometimes, when a company introduces a new product or service, it may need to create a new brand or brand extension to differentiate it from its existing offerings and appeal to a different audience.
One example is when Apple launched the iPod in 2001. At the time, Apple was known as a computer company. With the iPod, it entered a new market. Hence, the company evaluated their logo and developed a sleek, minimalist design aesthetic that differentiated the iPod from other music players. Apple also came up with the famous slogan "1,000 songs in your pocket."
Evolving Customer Preferences
As customer preferences and trends evolve, a company may need to update their brand to remain relevant and competitive.
Levi's, for example, noticed a shift in customer preferences towards sustainability and ethical practices. So, it launched its "Water<Less" initiative and introduced a new line of sustainably made denim. The company also updated their brand by adding messaging and product labels to highlight its sustainability efforts.
Legal Issues
If a company faces legal issues, such as trademark infringement or copyright disputes, it may need to rebrand.
For example, a small company from Australia called Muber needed to change its name because it was too similar to Uber. 
Reputation Management
If a company has faced negative publicity, it may consider a rebrand to distance itself from the associations and regain trust.
In 2015, Chipotle faced a PR crisis. The company was linked to an E. coli outbreak, leading to a drop in sales and stock prices. To regain people's trust, Chipotle introduced new menu items and redesigned its restaurants to an open-kitchen concept.
Company Restructuring
If a company undergoes restructuring or a change in leadership, branding may become necessary to reflect the new direction and values.
For example, in 2019, Uber revamped its image with a new logo and slogan, "Moving Forward," to regain the trust of customers and investors after experiencing various scandals and leadership changes. 
Brand Dilution 
If a company has expanded their offerings too broadly or bought multiple brands, it may need to simplify the brand to avoid confusion among its audience.
For example, in 2018, Google rebranded its advertising suite, including Google AdWords and DoubleClick, as "Google Ads" to simplify its offerings and address confusion among customers. 
Growth and Expansion
As a company grows and expands into new markets or territories, it may need to consider a rebranding to reflect its increased scale and reach.
Airbnb is an example of rebranding due to growth. Formerly known as "AirBed & Breakfast," the platform changed its name to "Airbnb" in 2009 to reflect its broader offerings. In 2014, the company underwent another rebrand to represent its evolving mission better.
As you see, sometimes branding or rebranding becomes inevitable.
But when rebranding, be mindful. Branding is all about distinctiveness. It takes effort to create trustworthy and distinctive brand assets, so don't change things up just for the sake of it. Make sure to have a good reason that aligns with your overall brand strategy.
Conclusion: When Is the Best Time for Branding, Then?
Building a strong brand is essential for any business. Your brand shapes how people perceive and experience your company and sets you apart from the competition.
There's no one-size-fits-all answer when it comes to the best time for branding.
Branding before launch can be effective, but it requires a significant investment in research and finances. This approach enables you to establish a clear brand identity from the start, which can be an advantage in a competitive market.
Branding as you go allows you to experiment with your branding and refine your products and brand identity along the way. The downside is that it can lead to a risk of blurring your brand and confusing customers.
Then, there are other situations where branding or rebranding becomes necessary, such as mergers or acquisitions or expanding into new markets.
Whether you hire a professional or DIY your initial branding, keep it consistent and make sure it reflects your values and goals. Over time, your brand will evolve and mature, and that's perfectly normal.
If you need help with your branding, let's talk.